Can't see the sheep.
Afraid to fall
It feels so deep.


Got some more stuff done on the porch, moreso Sunday than Saturday. Got the locks replaced on three of the doors, and finally got that one door to align. Whoever installed the previous knob was a clueless twit and didn't bother aligning the strike plate with the latch, which is why the door never shut unless you locked it. Front windows are nailed and taped and other than the header, all is covered. The sides remain, and I haven't yet figured out the transom window, as it's gonna have to be a custom piece, tempered low-E insulated glass.

Snarl.

Morning is gonna suck.
Can't seem to sleep.
Current Mood:

why can't I sleep?


Installing and reinstalling and updating applications. Gonna be busy for a while, so forgive me if I'm incommunicado.
In the process of recovering from the massive crash on Friday. Decided to call it code and set up the new XP machine since it's been waiting for an occasion to be pressed into use for a handful of months now.
Your Score:
Deliriously Fuzzible
You scored 81%Randomness, 36 % Fuzziness!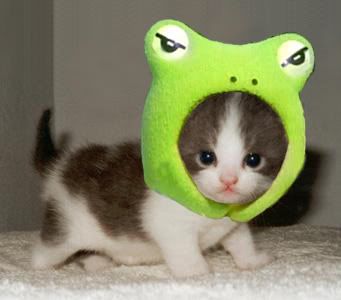 What I'd give to be you. You're pretty nice, as things go. Not a lot gets to you. It probably doesn't get to you, though, because you're too damn busy bouncing from wall to wall to wall to wall to oh hey look over there it's a kitty wearing a frog hat! Awwwww.